Table of Contents
The trap bar deadlift and conventional barbell deadlift are two incredibly effective exercises for building total body strength. But each comes with its own unique benefits and differences.
If you're debating which deadlift variation deserves a spot in your training routine, this comprehensive guide covers everything you need to know when comparing trap bars vs. conventional deadlifts.
We'll dig into proper form, muscles worked, risk of injury, and how to know which is a better fit for your specific goals. Time to deadlift your way to new PRs!
Trap Bar Deadlift Form and Technique
Let's first break down the proper technique for the trap bar deadlift:
– Starting Position
Feet hip-width apart inside the bar handlers
Shoulders retracted, chest up
Hips pushed back, knees bent
Grip handles with straight arms
– The Lift 
Initiate the lift by driving through heels, extending hips and knees
Keep back flat and chest up throughout the entire movement
Fully lock out hips and knees at the top
Do not overextend back or allow hips to rise early
– Descent
Hinge at hips first to send butt back
Allow knees to bend only as far as the crease of the hip
Keep weighted heels and avoid squatting down
Do not round the upper or lower back
– Common Mistakes
Starting with knees too bent or hips too low
Letting hips rise before the bar leaves the floor
Rounding the lower back/collapsing the chest
Overextending the back or hyperextending knees at lockout
Allowing shoulders to creep forward of the bar at the top
Proper setup places the handles at mid-shin level. The lift is initiated through a leg drive, not the lower back. A tight core keeps the body rigid from floor to lockout.
Conventional Deadlift Form and Technique
Now let's cover the same basics for the correct conventional barbell deadlift form:
– Starting Position
Feet hip to shoulder-width apart
Shoulders over or slightly in front of the bar
Hinge at hips to bend down, keep a flat back
Grip bar outside legs hands shoulder-width or closer
– The Lift
Drive through heels and push hips forward to stand
Keep bar path vertically close to shins throughout the lift
Fully extend hips and knees at lockout
Maintain rigid spine position from floor to top
– Descent
Hinge at hips again to send butt back
Allow knees to bend as the bar lowers past them
Keep back flat and chest up
Do not squat down
– Mistakes to Avoid
Rounding upper or lower back at any point
Allowing hips to rise before the bar leaves the floor
Locking knees before hips reach full extension
Losing tension and letting shoulders creep forward
Not engaging lats enough or pulling slack out of the bar
The main keys are the hip hinge, vertical bar path, rigid core/back, and leg drive to initiate. Avoid spinal flexion or deviation.
Muscle Groups Worked by Each Exercise
The trap bar and barbell deadlift target many of the same major muscle groups but with a slightly different emphasis:
| Muscle Groups | Trap Bar Deadlift | Conventional Deadlift |
| --- | --- | --- |
| Quadriceps | Targeted | Secondary |
| Glutes | Targeted | Secondary |
| Hamstrings | Targeted | Primary (Posterior chain) |
| Erector spinae | Targeted | Primary (Posterior chain) |
| Trapezius | Targeted | Targeted |
| Forearm flexors | Targeted | Targeted |
| Abdominals | Targeted | Targeted |
| Obliques | Targeted | Targeted |
| Shoulders | Targeted | N/A |
| Latissimus dorsi | N/A | Targeted |
The trap bar deadlift involves more knee and quad action to lift the weight off the floor versus a barbell relying heavily on hip extension and hamstrings.
Grip width and body position can also alter focus. Wider grips target more upper back while closer grips hit the legs harder on both variations.
Level of Difficulty: Trap Bar vs. Barbell Deadlift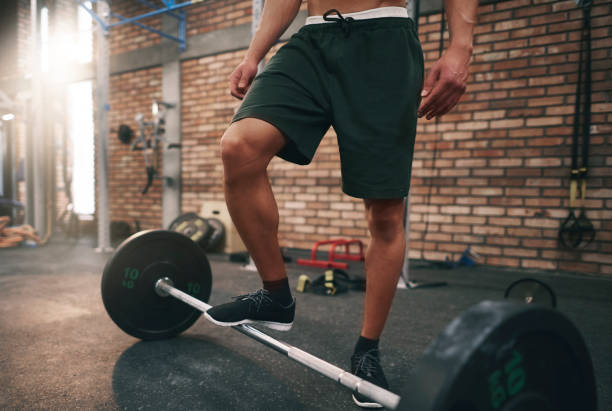 Generally speaking, most lifters can move more weight on the trap bar deadlift due to its more efficient mechanics:
– Trap Bar Deadlift Difficulty
Closer to the body's center of mass
Allows better hip position due to a neutral grip
Greater quad involvement for initial leg drive off the floor
Less spinal flexion under load
– Conventional Deadlift Difficulty
Greater forward torso lean requires more low back strength
Challenging grip strength due to pronated hands
Less leg drive since hips start lower engaging hamstrings
Heavier loads increase the risk of form breakdown
The trap bar allows lifting in a "pseudo-squatted" position for stronger leverages. Most lifters feel they can deadlift 15-20% more than barbell pulling conventional.
Risk of Injury: Trap Bar vs. Conventional Deadlift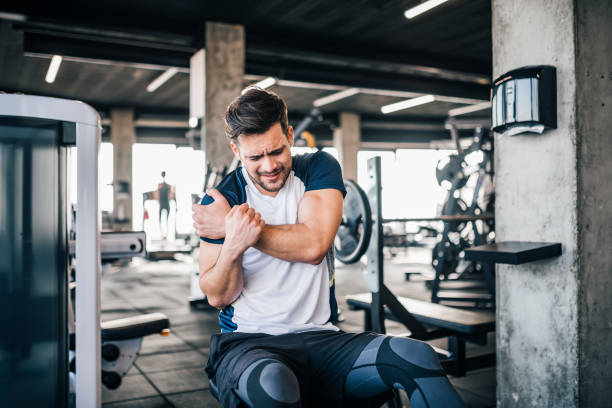 Both deadlift styles come with injury risks if the form breaks down, but some key differences:
– Trap Bar Injury Risk
Lower due to neutral grip and closer bar position
Handles limit grip as a limiting factor
Poor trap bar form risks pulled biceps, strained shoulders
– Conventional Deadlift Injury Risk
More sheer force and risk of back injury if poor form
Challenging grip and forearm stress with pronated hands
Higher risk of disc bulges, slipped discs, and torn hamstrings
The trap bar's centered load and limited forward torso lean put less stress on the lower back during heavy lifts. The neutral grip also reduces the chances of bicep tears.
However, while less likely, back issues can still occur with sloppy trap bar technique. No deadlift is truly "risk-free" with huge loads.
Which Muscles Get Worked More?
Due to the differences in body position and mechanics, some muscles get emphasized more with each deadlift variation:
– Trap Bar Deadlift Muscle Focus
Greater quadriceps engagement
Increased core activation to stabilize
More shoulders and upper back involved
Reduced stress on lower back vs. conventional
– Conventional Deadlift Muscle Focus
Greater hamstring and glute activation
Increased latissimus dorsi involvement
Higher demand for spinal erectors
A greater challenge for forearm and grip strength
Neither deadlift targets a single muscle group. But the trap bar elicits more quad and upper back effort while the barbell really hammers the posterior chain muscles.
Which Deadlift is More Functional?
The term "functional" gets thrown around a lot in training circles, but what does it really mean?
In short, functional exercises mimic real-world movement patterns and develop the strength you can use in daily life. Both deadlifts have functional merits:
– Trap Bar Deadlift Functionality
Grip variations mimic picking up objects like boxes or tools
Standing torso position is like lifting items safely off the ground
Develops total body pulling strength for daily bending and hip hinge movements
– Conventional Deadlift Functionality
Traditional hip hinge movement reinforces proper pickup form
Full body tension teaches bracing core under load
Jamming legs into the floor builds power you use when standing up from a chair etc.
Gripping bar translates to holding heavy objects like groceries in hands
Due to the more "squat-like" movement, most experts consider the trap bar deadlift slightly more functional for general strength. But both excel at building full-body power.
Trap Bar vs Barbell Deadlift: Which is Better?
With all these factors to consider, is one deadlift clearly superior to the other?
The truth is it depends on your specific training goals and individual needs:
– Trap Bar Deadlift Advantages
Lower learning curve
Allows lifting heavier loads
Builds more quad strength
Reduced spinal compression risk
Easier on shoulders and wrists
– Conventional Deadlift Advantages
Greater grip and forearm development
Hamstring/glute focus
Teaches core bracing under heavier loads
More lat and upper back activation
Better barbell strength carryover
Choose the trap bar deadlift if prioritizing injury prevention, progressive loading, and greater comfort. opt for conventional if focusing more on maximal strength, muscle development, and core stability under heavy loads. Or implement both in your routine for comprehensive results!
Should You Do Both Deadlift Variations?
Rather than choosing one exercise and excluding the other, many lifters implement both trap bar and conventional deadlifts for optimal full-body strength development:
Here are some effective ways to incorporate both variations into a training cycle:
Alternate which deadlift you emphasize from one training block to the next
Use trap bar deadlifts for higher volume and conventional for lower rep strength work
Do trap bar deadlifts one workout, conventional the next workout
Focus on just one variation at a time if still early in training age
Always start with trap bar to pre-fatigue quads then follow up with conventional
There are many ways to integrate both if you have the recovery capacity. Just be sure to Master safe techniques on each movement before combining them long-term.
Sample Deadlift Workouts: Trap Bar vs Conventional
To see these deadlift variations in action, here are two sample routines focusing on each:
– Trap Bar Only Workout
| Exercise | Sets x Reps | Notes |
| --- | --- | --- |
| Trap Bar Deadlift | 5 x 5 | Focus on form and control |
| Glute Bridge | 3 x 10 | Strengthen glutes |
| Standing Overhead Press | 3 x 8 | Work on shoulder strength |
| Dumbbell Row | 3 x 10 | Engage upper back muscles |
| Hanging Leg Raise | 3 x 10 | Core and hip flexor work |
– Conventional Only Workout
| Exercise | Sets x Reps | Notes |
| --- | --- | --- |
| Conventional Deadlift | 3 x 3-5 | Heavier weight, lower reps |
| Romanian Deadlift | 3 x 8 | Focus on hamstring and glute strength |
| Chin Ups | 3 x Max Reps | Bodyweight exercise, target upper body |
| Zottman Curl | 3 x 10 | Target bicep and forearm muscles |
| Plank | 3 x 30 sec | Core stability exercise |
Use these templates as a guide for structuring your own trap bar or conventional deadlift-focused training day. Start conservatively until you understand how your body responds.
Should You Deadlift with a Trap Bar or Barbell?
So should you deadlift with a trap bar or barbell? The choice depends on your specific goals and fitness level:
The trap bar allows learning proper hip hinge mechanics with a lower learning curve. It also builds great functional strength.
If concerned with back issues
The trap bar is likely the safer choice due to its spine-friendly design. But beware of technique flaws.
If training for muscular hypertrophy
The conventional deadlift hits the hamstrings and glutes harder for more development.
If improving barbell strength
You'll need to train pulling from the floor directly with a straight bar at times.
If pursuing single lift maxes
The trap bar typically allows lifting the most absolute weight. But the barbell has more carryover.
The best approach is training both variations over time to reap the full spectrum of strength and muscle-building benefits. Vary which you emphasize based on your current goals.
Just be sure to master your technique – no deadlift will make you bigger or stronger if done with sloppy form and ego lifting. Patience and gradual progression are key.
Bottom Line
Both the trap bar deadlift and the conventional deadlift should have a place in any serious lifter's strength training routine. Now that you understand the key differences, benefits, and applications of each, you can start implementing them into your workouts.
Remember to start light, practice impeccable form, and gradually increase weight in a controlled manner for long-term gains. There are no quick shortcuts to a massive deadlift – only consistency, hard work, and smart programming.
Stick with it and incorporate a solid deadlift foundation into your training. Your backside, legs, and entire body will respond by getting bigger and stronger than you ever thought possible!